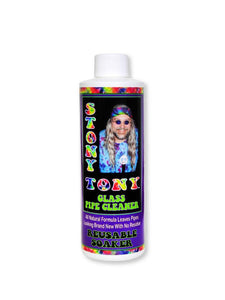 Tural Cleaner, Non Toxic, Non Flammable, No Dyes, No Fragrance, and Non Abrasive!!

Perfect for any pipe collection. Our product will leave your glass pipes looking brand new with no residue!!

I promise if you try Stony Tony Glass Pipe Cleaner you will be amazed at the results and will want to order more.